Duct & Dryer Vent Services
Cleaning & Repair
---
Duct Cleaning
More and more people are becoming aware of the effect indoor air quality has on their health. Dirt and dust containing pollutants and allergens coat your ductwork over time and occasionally need to be removed to improve indoor air quality.
We clean the ductwork for your heating and air conditioning systems by physically removing buildup from the duct walls using a compressed-air system while a powerful vacuum removes the dirt and dust.
How do I know if I need duct cleaning?
If you answer YES to any of the following questions, it may be time to have your duct system professionally cleaned.
Does anyone in the house have allergies, asthma, or other respiratory problems?
Does anyone in your family suffer from headaches, nasal congestion, or other sinus problems at night or in the morning?
Is there or was there ever a smoker in the house?
Do you have or was there ever a dog, cats or other pets in the house?
Do you notice "musty" or "stale" odors when the furnace or air conditioner runs?
Do you notice dust on the furniture shortly after cleaning?
Does it seem like there is not enough air flow coming from your vents?
Is your furnace equipped only with a standard throw-away fiberglass filter?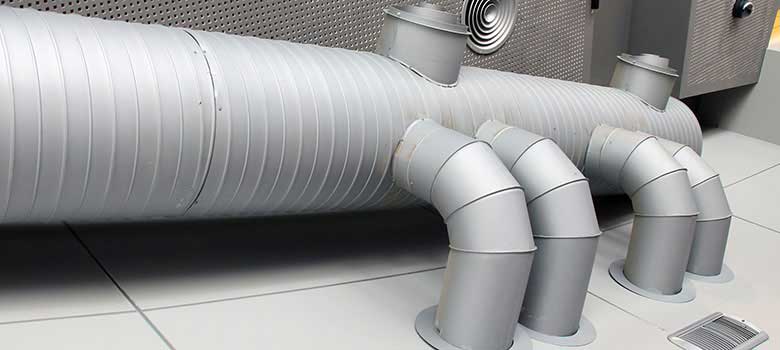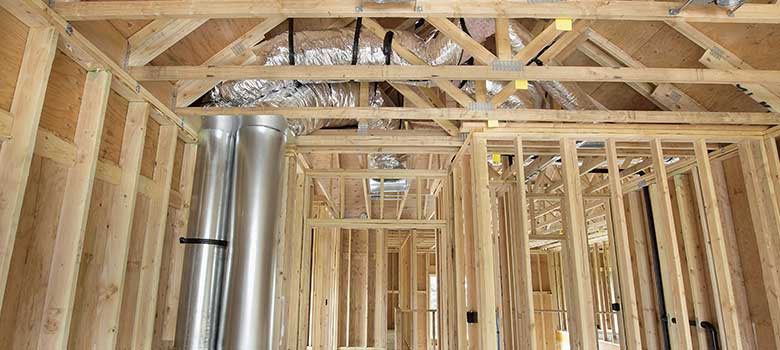 Dryer Vent Cleaning
Simply stated, a clogged dryer vent is caused by the build-up of lint and debris in the dryer ventilation system.
When they build up in the clothes dryer vent, the obstruction blocks air flow and creating potentially hazardous conditions including the possibility for an exhaust fire or carbon monoxide intrusion.
Call the Heat-n-Air Guys today to have your dryer vent cleaned to ensure efficiency and above-all, safety.